Join the first ever Kundalini Yoga weekend retreat in Luxembourg!
Faites partie de la première retraite de Kundalini Yoga organisé le temps d'un weekend au Luxembourg!
Workshop held in ENGL or FR depending on the majority of participants.
Langues: ANGL / FR en dépendance de la demande majoritaire (voir en bas pour un résumé en français).

---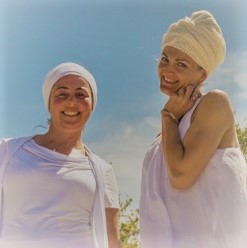 Yogi Bhajan dedicated more than 20 years to directly teaching women in what were known as the Women in Training (or Women's Camp) Notes.
He spent up to 8 weeks every year teaching solely to women. Yogi Bhajan viewed men and women from the point of view of polarity.
He delivered what women needed to know about themselves – and about men – in order to be graceful and successful in their work, their relationships and their families.
He said that the Aquarian Age would not manifest until all women were respected around the world. These teachings are the seed to the transformation necessary for all women everywhere.
"A woman's inborn capacity to excel is 16 times more than a man's. If she just has self-esteem that she's a woman, there's no power on Earth that can make her do wrong. Woman is priceless."  Yogi Bhajan
---
Provisional Agenda
Click here to download the latest version of the agenda: Program
Friday 19 May 2017
Arrival between 6 PM & 6.30 PM
Vegetarian Dinner
Introductory session and yoga/meditation
Receive your Divine Woman welcome gift
Saturday 20 May 2017
5:30 AM – Kundalini Yoga Aquarian Sadhana
followed by breakfast and a day full of activities, Kundalini Yoga and animation based on the subject:
The Identity of a Woman in the Age of Aquarius
Vegetarian lunch, dinner and complementary water & snacks will be included.
Sunday 21 May 2017
5:30 AM – Kundalini Yoga Aquarian Sadhana
followed by breakfast and a half-day of activities, Kundalini Yoga and animation.
Vegetarian lunch will be included.
Please note that the agenda is subject to change.
---
Kundalini Yoga Teachers
Avtar Kaur Khalsa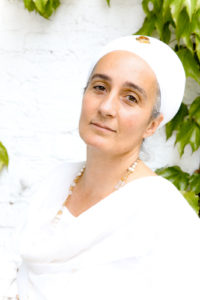 Avtar Kaur has been walking on the path of the Spiritual Journey of a Woman every day since her first meeting with Yogi Bhajan in 1998, and thrives to invite and accompany other women on this path of discovery of oneself every time she is given this opportunity.
Simultaneously was the meeting with Shiv Charan Singh and the magical discovery of Karam Kriya, the study of numbers through life and life through numbers: One of these "one in a lifetime moments" which revealed a long lasting love story with the numbers and a deep sense of destiny.
Her way to express her gratitude naturally turned into sharing the blessings that she received with others, in becoming a Kundalini Yoga Teacher, then a Kundalini Yoga Teacher Trainer, a Karam Kriya consultant and trainer.
She holds workshops based on Kundalini Yoga and Karam Kriya about pregnancy at the European Yoga Festival since 2004, at the French Yoga Festival, and on the true nature of Women in France and Germany. She also served the community in organizing events such as the Karam Kriya International Women's Camps, the  European Khalsa Council in Frankfort, and several concerts Tours for artists such as Snatam Kaur, Satkirin Kaur and Mirabai, in Germany, in 2009, 11 and 13.
From the shores of the French Riviera where she was born to the green hills near Frankfort where she lives with her family, Avtar has always follow the thread of the possible human, in accordance to Yogi Bhajan's quote "we are not spiritual beings having a  spiritual experience but spiritual being having a human experience".
---
Nam Hari Kaur (Melanie Reid)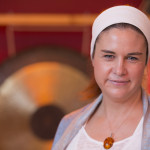 Melanie Reid started practicing Kundalini Yoga in 2013, when she was suffering from burn-out and depression. Melanie believes that you do not land in a Kundalini Yoga class by chance. Out of the many forms of yoga, Kundalini Yoga is the most comprehensive of all traditions. It fundamentally changes you.
In 2015, she decided to leave her career in marketing and become Kundalini Yoga Teacher and life-coach, founding ELATE Wellbeing Luxembourg as a place for holistic healing. Melanie is trained by Cherdi Kaala International IKYTA certified Teacher Training as part of the Karam Kriya School founded by Shiv Charan Singh.
Her spiritual name is Nam Hari Kaur, which means the kind and creative princess/lioness who meditates upon the Name of God with all her heart.
---
Patricia Peribañez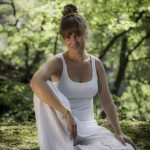 Patricia Peribáñez from Kundalini Yoga Luxembourg will join the "I am a Woman" retreat as a guest teacher. She is a Spanish Kundalini yogi in Luxembourg who started her blissful discovery of Kundalini Yoga in 2009, after a year of changes and challenges. She firmly believes that Kundalini can teach you something new every day in your life and transform you completely. Patricia trained at Gobinde Yoga School (at Mukande Ubuntu headquarters in Madrid) with Siri Tapa Kaur. She is certified as Kundalini Yoga teacher by Yoga Prem International Association and European Yoga Alliance.
---
Package Price
250€ including:
2 nights in a shared bedroom (ensuite bathroom)
Full board (breakfast, vegetarian lunch & dinner)
Complementary water & snacks
Surprise Goodie Bag
A daily program of Kundalini yoga and meditation as taught by Yogi Bhajan including the full Kundalini Yoga Aquarian Sadhana
Lectures, workshop activities and animation based on I am a Woman – Creative, Sacred & Invincible from Friday evening to Sunday afternoon
Kundalini Yoga Teachings with Avtar Kaur Khalsa and Nam Hari Kaur
---
Explication française
Je suis une femme! Créative, Sacrée, Invincible
Une occasion de partager entre femmes: rire, chanter, méditer, danser, et se réjouir d'être une femme!
Un atelier unique pour plonger dans son identité de femme dans l'âge du Verseau- cette nouvelle ère qui transforme les structures anciennes en possibilités d'ouverture, de changement, et d'auto contentement.
Éveillez votre vitalité intérieure, renouez avec votre nature féminine  intuitive, votre identité divine, au-delà des schémas établis, qui vous tiennent loin de votre conscience la plus élevée.
Avtar Kaur
Depuis ma rencontre avec Yogi Bhajan et la Numérologie avec Karam Kriya, j'ai consacré ma vie à enseigner aux femmes dans des ateliers spécifiques, des formations pour les femmes enceintes, des rencontres de cercles de femmes, des consultations privées. La technologie du Kundalini Yoga et l'étude de la  science des nombres sont des outils extraordinaires pour faire de notre droit de naissance, le bonheur, une réalité quotidienne!
"Il n'y a rien de plus beau qu'une femme instruite" Yogi Bhajan