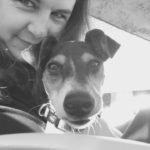 My name is Melanie Reid and I am the founder of ELATE Wellbeing Luxembourg. Together with Louise the resident office puppy I welcome you to your life-changing opportunity.
ELATE Wellbeing Luxembourg started from having a burn-out. I was working a demanding job in marketing, and took on the additional challenge of studying a Master in Business Administration.
Just like all of us, I also carry around the package of life: scars in my heart from break ups, a buried trauma of being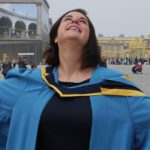 sexually assaulted when I was nothing more than a child, failures that I perceived to wrong me, and tall those things I was longing for, but never seemed to happen. After my father died in 2009, I was slowly falling deeply into a very black hole.
By focusing on the stress and the negativity, my body and my mind could simply not cope. After battling burn-out, depression, and fighting off the apparent urge to drown my grief in alcohol, I made the decision that I wanted instead to give my life a new direction.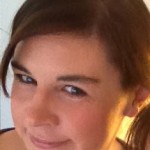 So I started Kundalini Yoga. And this changed my life. Today I know that you do not end up in a Kundalini Yoga class by chance. The force of Kundalini Yoga works on your body, tests your endurance, your acceptance of pain and probes your mind to keep up. It also clears your subconscious of negative locks.
In 2014, I finally decided to leave my old life behind and took my backpack to the other side of the world. When I came back, I knew that New Zealand had changed me. Organisational life was no longer an option. I wanted to do something that was greater. I wanted to help and decided to become a Life Coach and a Kundalini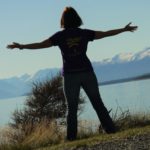 Yoga Teacher instead.
In 2015, the path led me to Bali Indonesia, to complete a Life Coaching training with Carl Massy. Today, we work together with an extraordinary team of expert coaches worldwide to help you experience more success and happiness in your life.
My spiritual name is Nam Hari Kaur (thank you for the picture Philippe Reuter from REVUE), which means the kind and creative princess/lioness who meditates upon the Name of God with all her heart. I am a Kundalini Yoga Teacher trained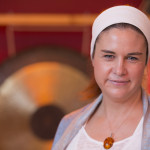 by Cherdi Kaala International IKYTA certified Teacher Training as part of the Karam Kriya School founded by Shiv Charan Singh.
Last but not least, I am also a certified TRX Suspension Training© Coach and have a lot of fun in getting people to work hard! You have been warned 😉
You can also have a look at what the press has said.
My new journey is to accompany you changing your life, and I will try my very best to serve your experience in the most powerful way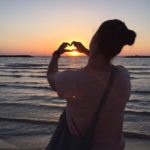 possible.
I am looking forward to it!
Sat Nam,