Tailor-made solutions
Every individual faces trials in their life and none can be compared to another. All physical levels of our body are intrinsically connected to each other, and the expression of pain is inherently related to our mental state of mind. We cannot separate our elements. We have to treat every aspect of ourselves holistically, including thinking patterns, nutrition, emotions, habits, beliefs, surroundings, life-style and more…
"I wish I could show you when you are lonely or in darkness the astonishing light of your own being."
Hafiz of Shiraz, Persian Poet
Right now you may feel a deep sense of darkness and cannot imagine this happening: it can.
The way to approach your healing is a personalised approach to your wellbeing, a tailored yoga program that fits your individual needs.

Kundalini Yoga is the yoga of awareness. Its effectiveness as a method for maintaining health and promoting healing has been scientifically proven in many studies. Combine its power to the methods and principles of coaching, and you have an unswerving route to a life-changer!
" The body is literally manufactured and sustained by mind."
Paramahansa Yogananda, Autobiography of a Yogi
If you are a spiritual seeker interested in utilising yoga, meditation and self-inquiry to fulfil your life's potential, then this package may be right for you. However, this program is open for practitioners or complete beginners.

Kundalini Yoga is more than a yoga practice. Kundalini Yoga can change your life. It is a lifestyle that can be integrated easily into the modern world.
Kundalini Yoga as taught by Yogi Bhajan is yoga for people who have to cope with the daily challenges and stresses, it's short, it's precise, it's perfect, it has a fact in experience. This yoga is suitable for people of all ages and physical conditions.
Kundalini Yoga is characterised by more simple basic postures, a comprehensive system of exercises, breathing, meditation, chanting and a healthy mental projection.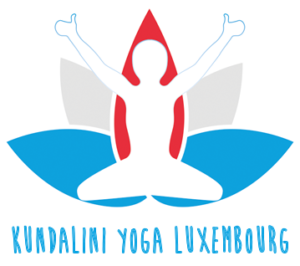 The website to turn to for all information regarding Kundalini Yoga in Luxembourg. Events, class schedules and the community.
Click here for Kundalini Yoga Luxembourg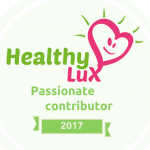 HealthyLux is a project developed by the non-profit association Healthy Life, started in Luxembourg by Alice. The aim of the project is to motivate and inspire people living in Luxembourg to lead a joyful and healthier life.
Click here for the Healthy Lux Platform

Our official partner for products for Yoga, Ayurveda, Health, Wellness and Lifestyle, mostly certified organic, as well as the largest program of Kundalini Yoga Products: CDs, Books, DVDs and more. Let yourself be enchanted by the beauty, quality and magic of our products.
Click here for Sat Nam Versand