26 June – 2 July 2016
Looking for the ultimate beach fun? Or sports & activities with no end, healthy, conscious meals and a group of fun people? You can have it !
So you are uncertain or not really sure why you should be joining us for some sports and activities on a one week retreat in Mallorca? Well, we can think of at least 7 reasons you could.
1. Connect, recharge, make friends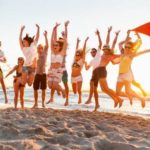 A week in Mallorca is a superb way to spend some time off work recharging your batteries anyway. But beyond the delights of enjoying the Mediterranean sun, we want you to feel fabulous in a high-end accommodation, getting to meet people, making new friends and sharing some adventures.
Grow your network, connect with people from all over the world.
Share some fun in the sun.
---
2. Detox and maybe even lose a couple of pounds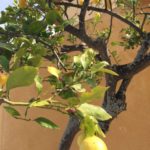 Thanks to a great vegetarian diet, you will have the opportunity to cleanse and detox your physical body. If you are a regular healthy eater, then you need not worry about any cheap junk food buffet. We provide you with fresh local cuisine every day! Who knows: maybe at the end of the week you even got rid of the extra kilo you have been carrying around since those delicious Christmas biscuits!
Eat healthy.
Learn new recipes.
Repeat healthy lifestyle.
---
3. Sports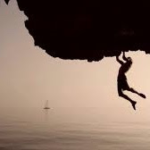 Get your cardio pumping at a nice healthy beat, and sweat that excess sugar out! Thanks to our daily sport activities, you will get that great feeling you have after a nice workout: a clear mind, a healthy body, some adrenalin rushing.
Sweat.
Burn calories.
Feel great.
Get in shape for swimsuit season!
---
4. Destress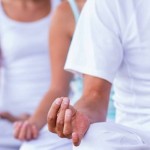 Feeling stressed lately? Well, have you ever tried meditation? The benefits of meditation have been scientifically proven, and the advantages of keeping up a daily meditation practice will even give you long-term results.  There will daily opportunities for you to join in guided meditations and feel it calming your mind.
Relax. Let go.
Let yourself be.
---
5. Because Yoga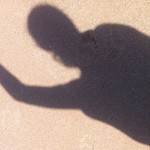 Newest yoga fan Hollywood star Tom Hanks credits his still young-looking physique and lack of aches and pains with his regular morning yoga routine. If you have never practiced yoga before and a curious about what it's all about anyway, then this will be all-inclusive in your package!
Kundalini Yoga is a highly effective yoga of experience and awareness.
It is well known for its capacity and capability to unlock subconscious blocks, and make some real-time transformations that you can walk away with.
Become a new you!
---
6. Connect to nature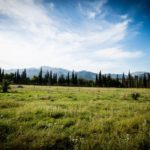 Connect to the beautiful spots on land or sea here underneath the Mediterranean sun.  Being outdoors can offer relief for everything from depression to negativity.
Rock climb, kayak, scuba dive… get back to grounding your feet into Mother Earth, and feel free in the element of water.  According to a study from the University of Michigan, group nature walks are linked to enhanced mental health and positivity, as well as significantly lower levels of depression and feelings of stress.
Grab your new friends.
Play outside.
Reduce your levels of stress significantly.
---
7. Coaching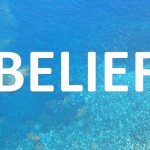 If all of these experiences were not deep enough yet, you will have the opportunity to work with two trained life-coaches on anything that you feel makes your life hard.
So if you are feeling stuck, unhappy, or have that "gut feeling" and something is clearly wrong, you can get some free coaching advice from us!
Who knows who you will be at the end of this week?
Return home as a new You.
---
Package price: 1.090€ pp
Receive a 15% discount on the tariff if you share the experience with someone & the 2 of you book.
---
INCLUDED
accommodation in shared double rooms with bathroom.
vegetarian brunch and dinner.
daily morning yoga or cardio classes (6 x 90min).
daily sports activities (SUP, rock climbing, hiking, kayaking).
all activities are guided.
NOT INCLUDED
transportation (to and from the airport, during the week) – car rental is recommended, contact us for recommendation.
any extra programs (sports, treatments, gourmet)
---
KUNDALINI YOGA, CARDIO – MELANIE REID
Melanie is the founder of ELATE Wellbeing Luxembourg. She wants you to experience a life-changing opportunity, and know that she has come a long way too! After starting Kundalini Yoga her life changed. She left her corporate job after 13 years, took her backpack to the other side of the world. When she came back, she knew that New Zealand had changed her. After the journey she decided there was no way back: she wanted to do something greater. She quit corporate life and decided to become a Life Coach and a Kundalini Yoga Teacher instead.. She completed Carl Massy's Life Coaching Course in Bali Indonesia, and worked together with an extraordinary team of expert life coaches worldwide. We all thrive to help you experience more success and happiness in your life.
She is also a certified TRX Suspension Training© Coach, and currently in the process of obtaining her fully certified Kundalini Research Institute license as a Yoga Teacher. Melanie will be teaching your yoga classes as well as cardio and fitness sessions in Mallorca.
SCUBA DIVING AND OTHER ACTIVITIES – ANDREA FóRIZS
Andrea is the Founder of Breathspiration and has been living in Mallorca for 4 years. She is an expert of the outdoor activities the island has to offer in any season. She is a certified PADI Master Scuba Diver Trainer, and practices all activities that are included in our program. She will be your local guide during you stay and she will make sure that you get an unforgettable holiday experience!
---
VENUE – VILLA CLOSE TO THE BEACH
High end villa a few steps from the beach.
Yoga terrace equipped with mats and blankets.
Air conditioning, wifi.
All sports activities within reach.
Swimming pool.
Beautiful garden.
Restaurants and bars close by.

---
DESTINATION – MALLORCA
You fly to Palma de Mallorca International Airport (PMI) which is the capital of the beautiful island of Mallorca.
"If you can bear living in the paradise, then come to Mallorca." – Robert Graves
The Mediterranean climate makes the island particularly attractive in all seasons.
Mallorca has a long historic past, and thus the great number of impressive buildings and architecture of interest. The rich cultural history has left many remarkable sights to explore, such as castles, ruins, monasteries, grand manor houses and gardens.
We should not forget about one of the main attractions of the island: its astonishing natural beauty. The stunning scenery is ideal for enjoying outdoor pursuits. You can find protected Natural Parks all over Mallorca topped by the Serra de Tramuntana, which is a Unesco World Heritage site. Walking and hiking are popular activities as well as cycling, which is really massive in Mallorca, as it is a well-established destination for professional road cycling teams.
The surrounding seas offer great possibilities for sailing as it hosts many international regattas each year.
Scuba divers can choose between a wide variety of National Parks and other amazing diving spots all around the island. Here you have the chance to submerge in the unique underwater life of the Mediterranean.
Mallorca is known by Spaniards as "La Isla de la Calma" which refers to its laidback and relaxed atmosphere.
The island is easily accessible from all major European airports – and it is only a few hours flight!
Use this opportunity to discover paradise just a few steps away from you!
I am looking forward to it!