Beyond Death – Halloween Super Moon
31 October 2020 at 3:30 pm

-

5:00 pm

10€ – 20€

The next full moon coincides with Halloween, the night before All Saints' Day in the Christian calendar, where Roman Catholics and Anglo-Catholic churches commemorate the faithful departed.
A date which practically beckons for meditation and reflection!
According to Farmer's Almanac, a full moon on Halloween only happens every 18 to 19 years. For this reason, when a full moon lands on October 31, Halloween and astrology lovers near and far get pretty excited. And, when that full moon is, quite literally, a blue moon, the excitement only increases. This, of course, means that Halloween 2020 is about to be one of the best Halloweens to date!
---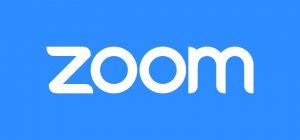 Zoom Online Event
Full moon at 15:49
Suggested minimum donation: 10€
DONATE ON
Paypal: paypal.me/melanieluxembourg
Digicash: 661531978
Bank transfer: ELATE Wellbeing Luxembourg LU17 0019 5155 6552 6000 BCEELULL
ACCESS TO THE CLASS
Zoom ID:  844 1414 2457
Password:  514839
Zoom link:
https://us02web.zoom.us/j/84414142457?pwd=SDRpYTRwbDRYZGRqYzlxdnE0M1dTZz09
---
The Halloween blue moon is Taurus the bull. Taurus governs the large intestine meridian and also rules the neck and throat. The large intestines are responsible for elimination and getting toxins out. The breath, especially deep breathing, support the large intestines. The full moon influence challenges us to be steady without being stubborn. And to be consistent but not rigid.
Physical/Mental Symptoms:
• negative attitude
• bowel disorders
• gum problems
• nose bleeds
• aching shoulders
• toothache
• skin disorders
• living in the past
This is an excellent time to cut down or eliminate eating refined sugar and products made from white flour, like bread and pasta.
---
Living consciously, within the basic biorhythm of life, changes both life and death. Once we begin to include death as a part of life many of our fears fall away or fade under the brilliant sun of consciousness.
We need to encounter death as part of life and rehearse that most basic confrontation with our Self and our Soul – our own death – so that we can learn to transition naturally. Birth and death are part of being a human. That's why we say "The point of life is to be a point." Born at 0, Died at 1.
---
This event leads us into November and a themed month of classes and exploration:
November #11 = 10 + 1 = God and Me, Me and God, are One
More about this to follow soon!